Trans Hecking Rights
Unique trans wallpaper generator for Android and Windows.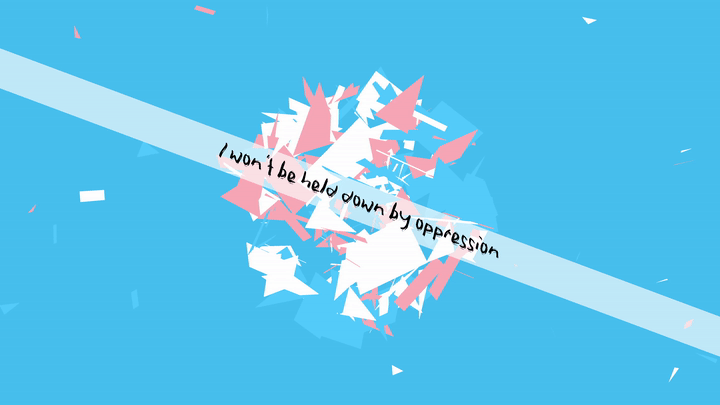 Trans Hecking Rights is a very simple unique wallpaper generator for Android and Windows. It was made in Unity for an itch.io gamejam called TRANS F***ING RAGE. Loading the app on a mobile or PC procedurally generates a wallpaper based off of the device's machineID, which is unique (enough) to make wallpapers different from device to device.
The procedural generator first picks a random colour from the trans flag to use as a background colour, then spawns a series of shapes with random colours from the trans flag. Finally, a random snippet of text is overlaid with a small banner.
I've also added the functionality to load other seeds, so you can load different wallpapers and share IDs and things. Not that you'd necessarily want to given how niche this is, but the option's there.
If you're interested, you can download Trans Hecking Rights below!