QUAD
An arcade puzzle game where you rotate blocks to match edges!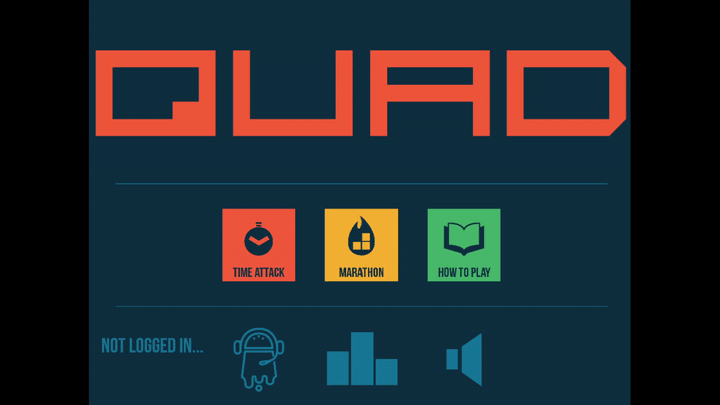 QUAD is an arcade-style puzzle game by Smash Attack Studios where you spin blocks to match colours and get high scores for the leaderboards powered by Google Play Games and Apple's Game Center. I was the lead programmer on this game, responsible for most of the game's internals.
There are two game modes: Time Attack, in which you have 60 seconds to make the most matches and reach the highest score, and Marathon, where you try to reach score thresholds before time runs out. Reaching a threshold resets the timer to 60 seconds and makes it harder to reach the next tier.
QUAD was my first published video game, released on the Google Play and Apple App Store. I'm not sure it's still up these days, however.